Competition Production Services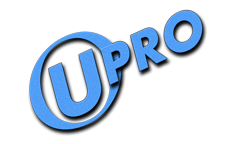 The 2022   competition and event production schedule is starting to take shape.  Competition production is an important part of the success of any event.  Contact UPro Media to schedule our production teams for your event.  We offer many production services that are designed specifically for cheerleading and dance competitions and the enjoyment of their participants and spectators!  Our most popular services are:
Event Audio –  The right equipment is so important when dealing with optical discs that have been produced outside of a professional facility.  Be sure the right equipment is at your event.  We provide the audio system that will make your event a real success.  Our CD players are designed to play any CD, DVD, MP3, WMA, etc.
Announcer Services – We have several announcers that know the routine of the Georgia competitive events.  They also offer an energetic approach to energize your event.
Video replay Services – We offer video replay services to the participants, spectators, and judges.  We are able to place the replay on an as needed/on demand retrieval, or a scheduled playback.  Athletes love to review their performances to see how well they performed.  Coaches love to be able to review their performances to know what to expect when the scores are published.  We all love for the judges to review the performances to know they scored that team correctly as well as applied the appropriate deductions!
Coache's DVD – Every coach loves to have their DVD to take home and study their performance.  This is a must have for every event
Live Video Streaming Services – UPro Media is now offering live streaming of each event that we produce.
UPro Competition Production Services.
(678) 858-2505
info@upromedia.com