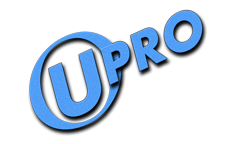 – The 2022  competition season might introduce some challenges for competition hosts!! We can help!! With the introduction of Covid-19 to our planning for competitive cheerleading events, Upro has the infrastructure in place to offer competition services that can bridge the gap of our traditional competition structures, and those that need to be implemented to keep our competitors and spectators safe!  We have a system in place to offer pay per view access by spectators that might have to view remotely if crowds are not allowed to gather for competition.  We also have the ability to create remote viewing areas, multiple competition areas and video judging platforms.    Let UPro help you with your competition production needs.
We also have a video analysis service for performance-based review of your team's performance.  This service can aid your process of improving the performance of your athletes.  You will receive the video analysis App, and an online video Locker. The locker will be updated after each event to include your team's performance. The video will be there after each event that UPro records, and be ready for you to analyze with the precision that only UPro can offer. Upon ordering the video analysis service, we will provide an access code that will provide the locker and software access.
Contact us at (678) 858-2505 if you are interested in the Video Analysis Service!!!!
To try Coach's Eye use the following link to add your Coach's Eye Video Analysis Software to your Apple, Android, or Windows device. We will then provide video of select competitions for you and your athletes to review within this analysis software.
– Coach's Account Members: We have created a Coach's Membership that will provide more access and better content control for you. You are able to scout, view and even analyze video footage of the many events that UPro Media archives each season. As a coach's account holder, you will also be able to download any performance you wish for use in banquet recognition, athlete recruitment, etc. There is also a video analysis upgrade that will provide the software and online video locker where your teams performances from any UPro scheduled event will be automatically uploaded to and be ready for your video analysis. We at The UPro Studios will have to assign this membership to your premium content registration account.
– Premium Plan Members: have the ability to view our Livestream of participating events. Our premium members can also view and download any of the many high definition videos from this season as well as past seasons as far back as 2010. Our premium members also have the ability to chat with other members on the UPro Media platform. To download videos, just locate the folder on the right side of the video preview screen and select the resolution that you would like to download. This service is unlimited and at no cost to our premium members. Thank you for your continued support!!
Take a look at our live video stream. Select the video on demand menu, and click the Live Event Video Stream icon. Review your teams performance and scout teams that are competing around the state. Remember that big eye in the sky doesn't lie!! This service was developed to assist our athletes in their journey to become a champion!!!
Upro Media is a Georgia based company that is interested in providing the best in competition production for all subjectively judged events.  These include cheerleading, dance, gymnastics, theater, beauty and music competitions.  We utilize the Sony EX series of HD cameras, wireless as well as wired video distribution, on-site as well as studio-based video production, and online delivery of content.  We have in stock several sound reinforcement options.  Including JBL SRX series subs and tops, Turbosound speakers, Yamaha soundboards, dbx driverack PA audio management, and over 80,000 watts of audio amplification.  This can be combine into a single system for a large event, or broken down into as many as 6 smaller systems.